to Dr. Prein Orthodontics in Wiesloch near Heidelberg!



Thank you for your interest in our services!
For many years now we have been specialising in the field of orthodontic dental care. We are offering a combination of holistic functional orthodontics and innovative orthodontic treatment for children, teens and adults. Our top priority is a gentle orthodontic treatment using biological, physiological forces.
Skeletal malformations can lead to problems in the temporomandibular joints (joints of the jaw); wrong teeth position increases the risk of tooth decay and an uneven distribution of pressure on the teeth. This again may cause headaches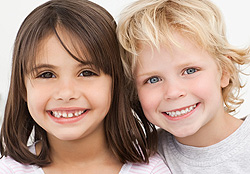 and neck pain, speech disorders as well as respiratory problems.

Children are treated preventively in our orthodontic office so that skeletal malformation and wrong positioning of the teeth will not develop. As a rule, » removable appliances are used in orthodontic therapy for children. Only after all the permanent teeth have appeared, » fixed braces may be applied. » read more.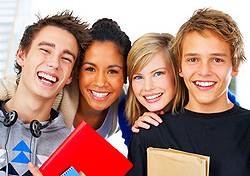 In the treatment of teenagers, if fixed braces are necessary, we exclusively use modern, aesthetic looking self-ligating biocompatible hightech brackets and super elastic hightech archwires. Since the friction between wire and braces is minimised and the wires are extremely elastic, advanced therapy often is shorter, less painful and more satisfying from an aesthetic point of view. As a rule, braces for teens have to be used for 18 months at most. To avoid dental extractions is one of your top priorities. » read more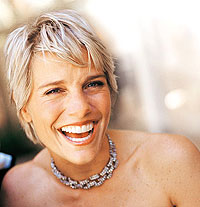 For adults we offer a choice between treatment with invisible aligners (» Invisalign, Clearalign) or » lingual brackets (brackets that are attached to the inside of the teeth) respectively, as well as translucent self-ligating » ceramic brackets. Today, adult orthodontic therapy that is satisfying from an aesthetic point of view is not a problem any more. As a rule adult orthodontic treatment requires 12 to 18 months. Adult orthodontics is an integral part of our therapy range.
» read more

Regular participation in » advanced orthodontic training at home and abroad is key for us to remain up to date in regard to orthodontic developments and techniques, enabling us to offer our patients treatment based on latest orthodotic knowledge. Our top priority is thourough and diligent diagnostic planning, followed by a therapy of the highest quality standards.

Do you have any specific questions or would you like to make an appointment for a personal consultation? Please feel free to contact us - we are happy to be available to you and address your needs and concerns. » Contact us


Dr. Wolfgang Prein and team
Orthodontic Practice in Wiesloch (near Walldorf, Heidelberg)
certified practice for Invisalign® , IncognitoTM and Clear Aligner®