| | | |
| --- | --- | --- |
| | | | |
WHAT IS LINGUAL TECHNOLOGY?

With a lingual appliance the brackets are bonded to the inside of the teeth. From the outside, these braces are completely invisible. A lingual a appliance therefore is one of the most aesthetic alternatives to standard braces.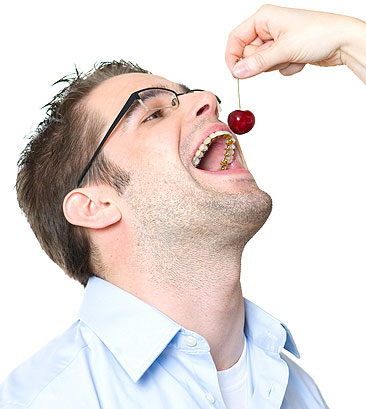 In addition, the lingual appliances we are using are very well suited for patients prone to metal allergies, since they are nickel free. They are very easy to clean and therefore also very hygienic.
These outwardly invisible lingual braces used in our practice come from a world renowned dental company. They consist of custom-made flat brackets, which are bonded to the back of the teeth. Lingual technology can be used as a treatment for almost all types of malocclusions today.
The lingual technology is a very advanced and highly developed system in which each bracket is adapted precisely to the individual tooth. The brackets have a slot with an angle into three dimensions, through which the archwire runs. The archwires are manufactured by a computer-controlled high-precision bending robot, ensuring a maximum individual arch form matching the natural arch of the patients teeth. In the course of the treatment, the teeth are moved step by step into the ideal position by exchanging the archwires.
Today this technology is used worldwide for orthodontic treatment. (Photos: Incognito)
We are a certified Incognito practice.